Yoga for You
I teach a variety of yoga classes. My style of yoga is deeply intuitive, heart guided and tailored to empower and uplift each of my students on their yoga journey. I teach a variety of classes for adults ranging from hatha flow, yin, restorative, restorative flow and also pre-natal and post-natal yoga. Please look over my schedule and read the class descriptions to see which class would be the best fit for you. I also offer private yoga and Thai yoga bodywork that is fully tailored to your needs.
The body benefits from movement and the mind benefits from stillness"
~Sakyong Mipham
Hatha Flow Yoga: this class introduces mindful and intentional flow sequences linking breath with movement. Each class offers centering, pranayama (breath work), various options for sun or moon salutations, and standing, sitting and inverted postures with a variety of options to meet every student at their level of experience and energy level each time. Class ends with a period of relaxation.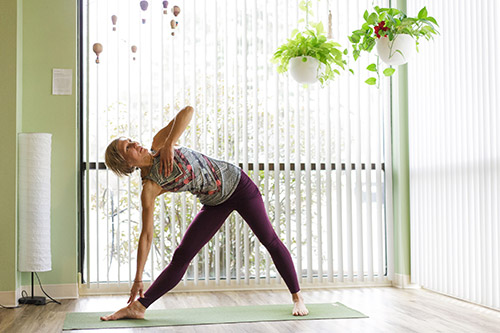 Flow Yoga (Vinyasa): this class introduces a sequence of postures (asanas) with breath in a mindful flow. Classes build strength, assist in flexibility and balance, and promote a well-rounded practice and relaxation. A typical class starts with centering, moves through variations of sun salutations, standing poses, seated poses, balancing, back bends and relaxation. Class might vary from a gentle flow to a more invigorating flow.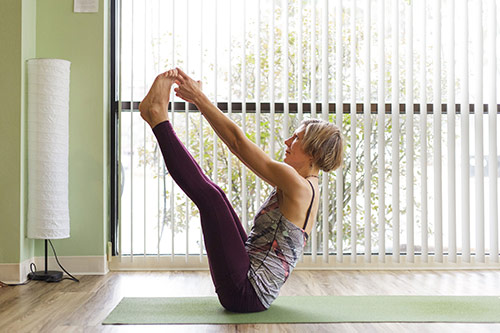 Gentle Flow/Restore Yoga: this class combines a gentle flow practice with a restorative yoga practice. Restorative Yoga practice uses the support of props to completely relax the body and restore and reset the nervous system.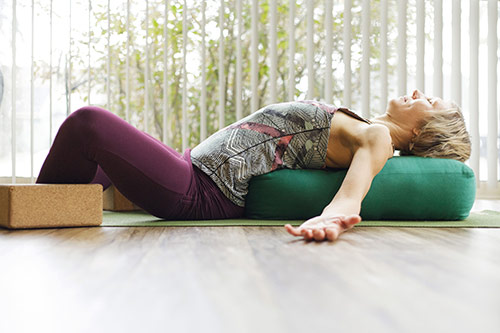 Yin Yoga: this class focuses on stretching the connective tissues, such as the ligaments, bones and the joints of the body (generally hips, lower back and spine) and provides an opportunity to practice rest and presence with the breath and each pose while holding it for an extended period of time. This style of yoga complements Vinyasa &Hatha classes, which are dynamic and active (yang) styles of yoga, and in general our active and lifestyle.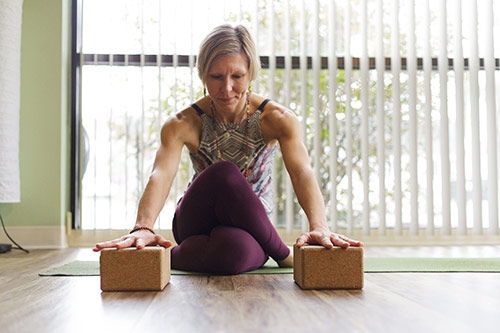 Yin Flow: this class combines a gentle flow practice with a yin practice.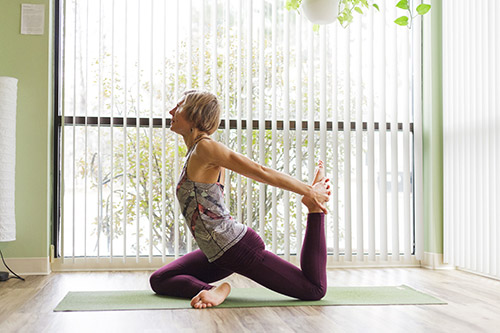 Pre-Natal Yoga: this class is designed for expectant mothers during their pregnancy journey. The class introduces a variety of mind/body awareness techniques including breathing, asanas (postures), meditation, visualization and relaxation to promote a connection for moms within themselves and a connection for mama and baby. Each class is carefully sequences around all trimesters of pregnancy and accommodates all stages of pregnancies and yoga experiences. These classes tend to be intimate and supportive, additionally providing space for you to connect with other moms and create a community. Pre-natal yoga can help alleviate many of the discomforts of pregnancy such as nausea, constipation, swelling, varicose veins, back pain and sciatica while increasing overall comfort and sense of relaxation.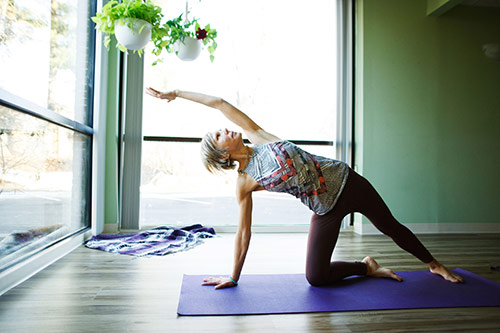 Thai Yoga Bodywork: a healing modality that originated in Thailand and combines massage, yoga, and energy work, all in one session. It is a deep, full body treatment that begins at the feet and ends at the head. The practice uses gentle, flowing stretches, yoga poses, and acupressure in order to increase muscle flexibility and joint range of motion. Clients receive full body stretching in comfortable yoga attire.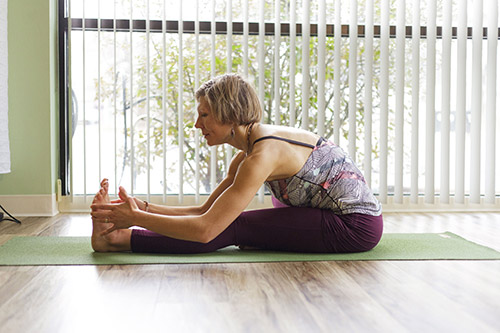 Yoga for you: your customized yoga practice that takes into consideration your health, level of experience, goals, intentions, lifestyle, your ayurvedic dosha (constitution) and any wishes you have to make the practice optimal for your health and well-being.